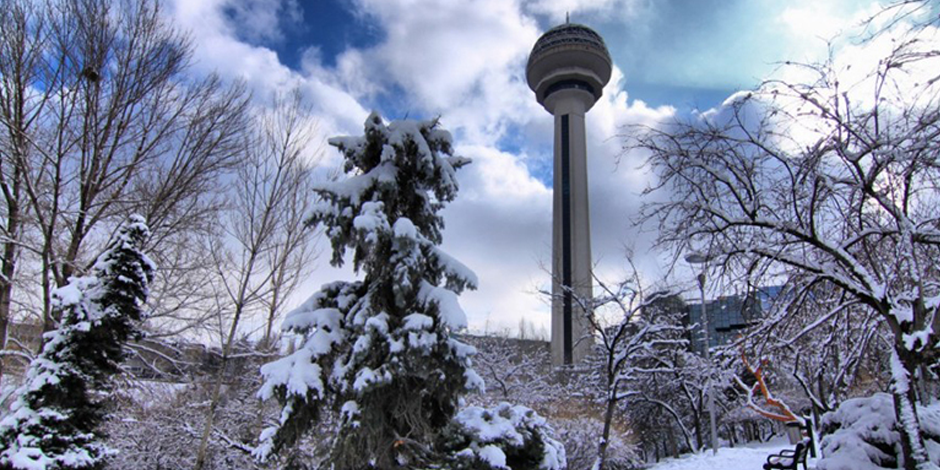 In addition to the cold weather, the winter months, presents magnificent views and travel opportunities too. For your winter vacation and travel plans, we will talk about Ankara, which looks like a winter tale. You can easily reach Ankara, which we can say is located "in the middle" of Turkey, by renting a car from WindyCar branches.
When the cold cities of our country are taken into consideration, the capital Ankara is among the first to come to mind. Although Ankara's year-round dry cold is no longer strange to those living in the city, it can be greeted differently by tourists visiting the city. Even though people are not willing to go out of their homes during the cold weather periods, Ankara, which turns white in the winter months, has a special charm of its own and that attraction invites people to Ankara.
Although Ankara, one of the cities that directly directs the history of our country, is described as a "grey city" by many, there are many things to see and experience on your travel route with its historical sites, architectural structures and cultural artifacts.
While emphasizing the importance and history of Ankara on behalf of our country, it is necessary to mention the Anıtkabir, which has the biggest share in the formation of this history and hosts the eternal rest of the great leader Mustafa Kemal Atatürk. Anıtkabir, the mausoleum of Mustafa Kemal Atatürk, the founder of the Republic and our first President, is located in Ankara's Çankaya district. Anıtkabir, which is open to visitors every day of the week, does not charge any entrance fee.
Ankara Castle, which allows you to see every part of the city, is located in Altındağ. Thanks to the castle, which has a height of 110 meters, you can have the chance to watch Ankara from the top. For those who want to look nearer, Atakule comes to the rescue. Atakule, known as the symbol of Ankara, offers a good opportunity for those who want to experience the city from a bird's eye view with its 125 meters high.
Museums with important collections in their fields such as Anatolian Civilizations Museum, Rahmi Koç Museum, Ethnography Museum, Natural History Museum, War of Independence Museum, Painting and Sculpture Museum and The Republic Museum are a must when exploring Ankara.
Citizens living in Ankara, which does not have a sea, satisfy their longing for water and nature in places such as Youth Park, Göksu Park, Kuğulu Park and Eymir Lake. The parks, which are frequented by visitors who visit the city and yearn for the sea and nature, are frequently flooded with visitors.
Kizilay Square, which is described as the heart of Ankara, is one of the must-see places no matter how short the visit. Many cafes, restaurants and entertainment venues in Ankara are located in and around Kızılay Square. Therefore, Kızılay Square becomes an important center of attraction for people.
For those visiting Ankara, WindyCar offers car rental services with its branches located at Esenboğa Airport and Ankara High-Speed ​​​​Train Station. WindyCar, which provides service with world-famous Turkish hospitality, is always sincere and smiling, and offers service to a wide geography in the Turkish rent a car sector with its well-maintained and new vehicles.