İstanbul Sabiha Gokcen Airport
Sabiha Gökçen Airport is named after the first female fighter pilot of the world, also the adoptive child of Mustafa Kemal Atatürk, Mrs. Sabiha Gökçen. According to EUROCONTROL 2020 October report, it's the tenth busiest airport in the world. The groundbreaking has been in 1998 and the airport started to serve in 2001. It cost 550 million dollars total.
The airport is in the position of "Istanbul's gateway to Anatolia" in highway transportation. Right after landing to İstanbul, you can easily reach to surrounding provinces without being exposed to local traffic. İzmit is 30 minutes, Sapanca is 50 minutes and Bursa is 1 hour 30 minutes away from the airport.

If you desire a service has both quality and comfort, make sure to call WindyCar.
As WindyCar, we satisfy the mobility needs of our customers with the airport office since 2018 and the city office at Pendik region since 2014.
We expect to see you too between our happy customers, whom we serve with car rental expert staff, wide variety offering fleet and best prices.

You can reach to WindyCar Sabiha Gökçen Airport office via +90 507 947 1475 mobile and +90 216 482 0044 numbers between 07:00 - 23:00. We would be glad to host you at our offices that serve with %100 customer satisfaction principle.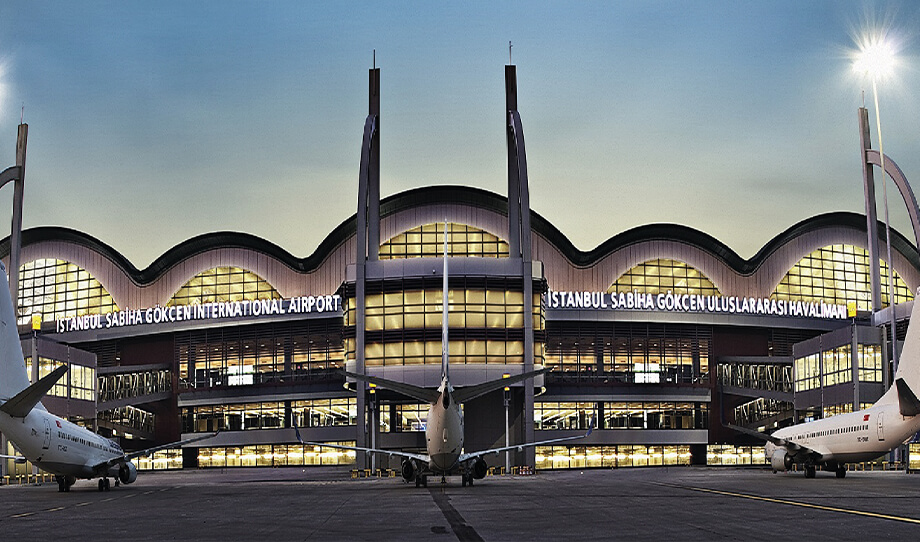 İstanbul Sabiha Gokcen Airport
Sabiha Gokcen Airport
Sabiha Gökçen Havalimanı, Gelen Yolcu Katı, Pendik - İstanbul İstanbul
+90 507 947 14 75