Ankara, the Capital of Turkey, is the most visited city for both touristic and business trips.
Some of landmarks and sights in the city center are; Anıtkabir (Atatürk's mausoleum), Presidential Palace, Seğmenler Park, Ankara Castle, Ethnography Museum, Altınköy Open Air Museum, Kuğulu Park, Elmadağ Ski Center.
The towns of Ankara have also riches worth seeing. You can see historical houses at Beypazarı, which is 99kms away from city center, and can have traditional jewelry that the town is famous for silverwork. Kızılcahamam is a spa town and has unique scenery, is from 80 kms away from city.
You can drive to Hattuşa after your Esenboğa flight, which is 200 kms away from the airport. As the capital of Hittite Empire, the city has been an important center of Anatolia for centuries. We can see remains mostly from Great King IV. Tudhaliya era; temples, kingdom residences and city walls.

Esenboğa Airport came on stream in 1955, is 28 kms away from city center. There are flights to 34 locations in Turkey and 17 countries from the airport.
You can pick up your car from WindyCar Esenboğa Office which is at domestic arrival departure, and enjoy your safe and comfort Ankara trip.
We would be glad to host you at our offices that serve with %100 customer satisfaction principle.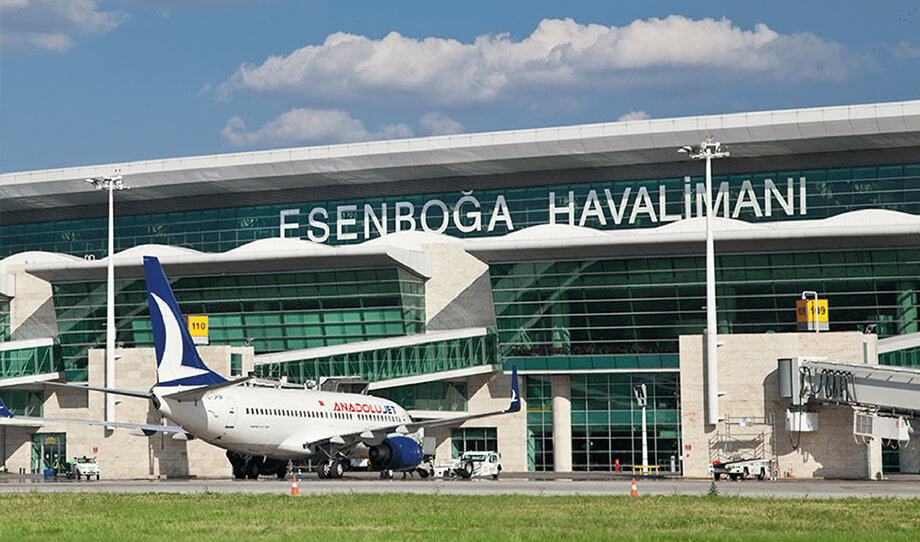 Ankara Esenboga Airport
Esenboga Airport
Esenboğa Havalimanı , Ankara Ankara
+90 312 398 24 24